KEY BISCAYNE BOATS CHARTERS -FILM, TELEVISION, PHOTOGRAPHY LOCATION SCOUTING BOATING AND MARINE SERVICES, SERVING KEY BISCAYNE, MIAMI, MIAMI BEACH, SOUTH BEACH, COCONUT GROVE, UPPER KEYS, KEY LARGO, EXPERT LOCAL GUIDES, EXPERT LOCAL CAPTAINS - BOAT RENTALS - CHARTER VESSELS - PRIVATE BOAT CHARTERS, PRIVATE BOAT PARTIES, PRIVATE BOAT CHARTERS CORPORATE EVENTS, BOAT TOURS, BOAT SIGHTSEEING, LARGE OR SMALL GROUPS, COMMERCIAL BOAT CHARTERS, COMMERCIAL BOAT RENTALS OPERATING AT RICKENBACKER MARINA, VIRGINIA KEY, BAYSIDE MARINA, CRANDON MARINA KEY BISCAYNE AVAILABLE 24 HOURS EMERGENCY TRANSPORT, EMERGENCY SERVICES, RECOVERY, TRANSPORT, BOAT WATER-TAXI SERVICES AVAILABLE FOR LARGE OR SMALL GROUPS - CORPORATE TEAM BUILDING PROGRAMS AVAILABLE UPON REQUEST

Key Biscayne Boat Charters and Key Biscayne Water-sports
boats@key-biscayne.com
786-344-5224

Private boat charters, fishing trips, dive trips, sunset cruises, enjoying life on Key Biscayne.....

Enjoy what YOU and YOUR friends and family want to do, and not some goofy horrible tour boat!
Go where the action is!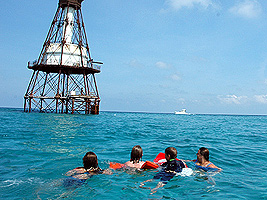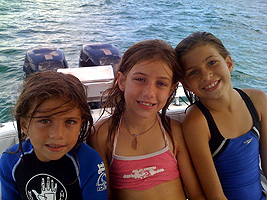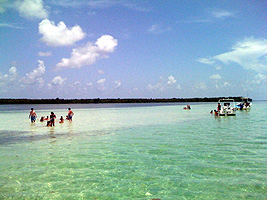 Families love to swim and snorkel the crystal clear waters surrounding Fowey Lighthouse or play or lunch at Sands Cut Sandbar (above)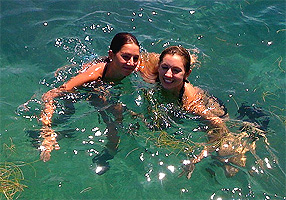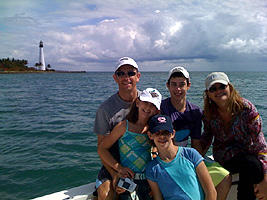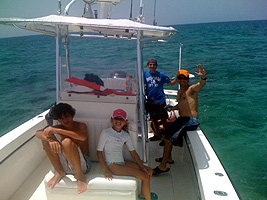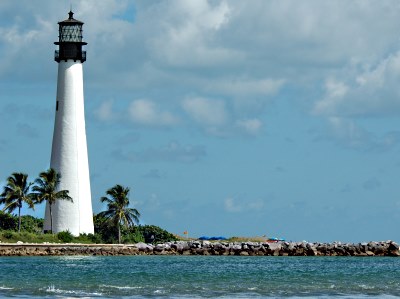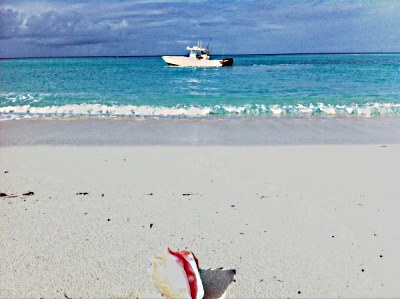 Key Biscayne is the

perfect

spot for

you, your

friends, and

your

family to go boating.

Call now

and be on the water this afternoon!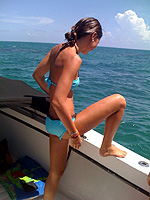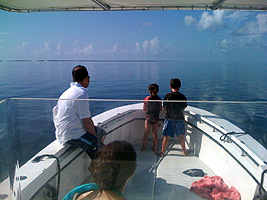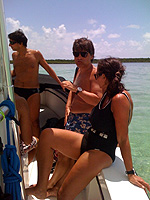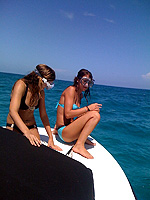 Your safety and enjoyment is our priority. We LOVE our jobs and have been enjoying these waters for over 40 years
We will customize your time on the boat. If you like to snorkel or swim, fish, go island hopping, site-seeing, or just find
the perfect sandbar, set up a few lounge chairs and a Barbeque grill to make a fresh lunch or snack, this is your time!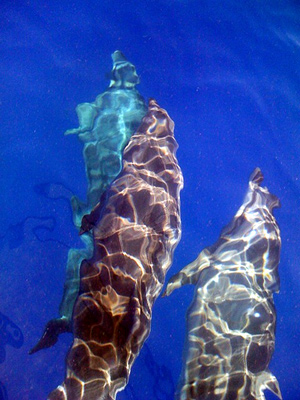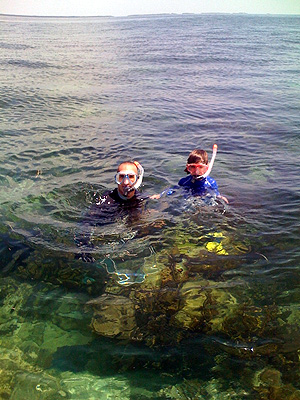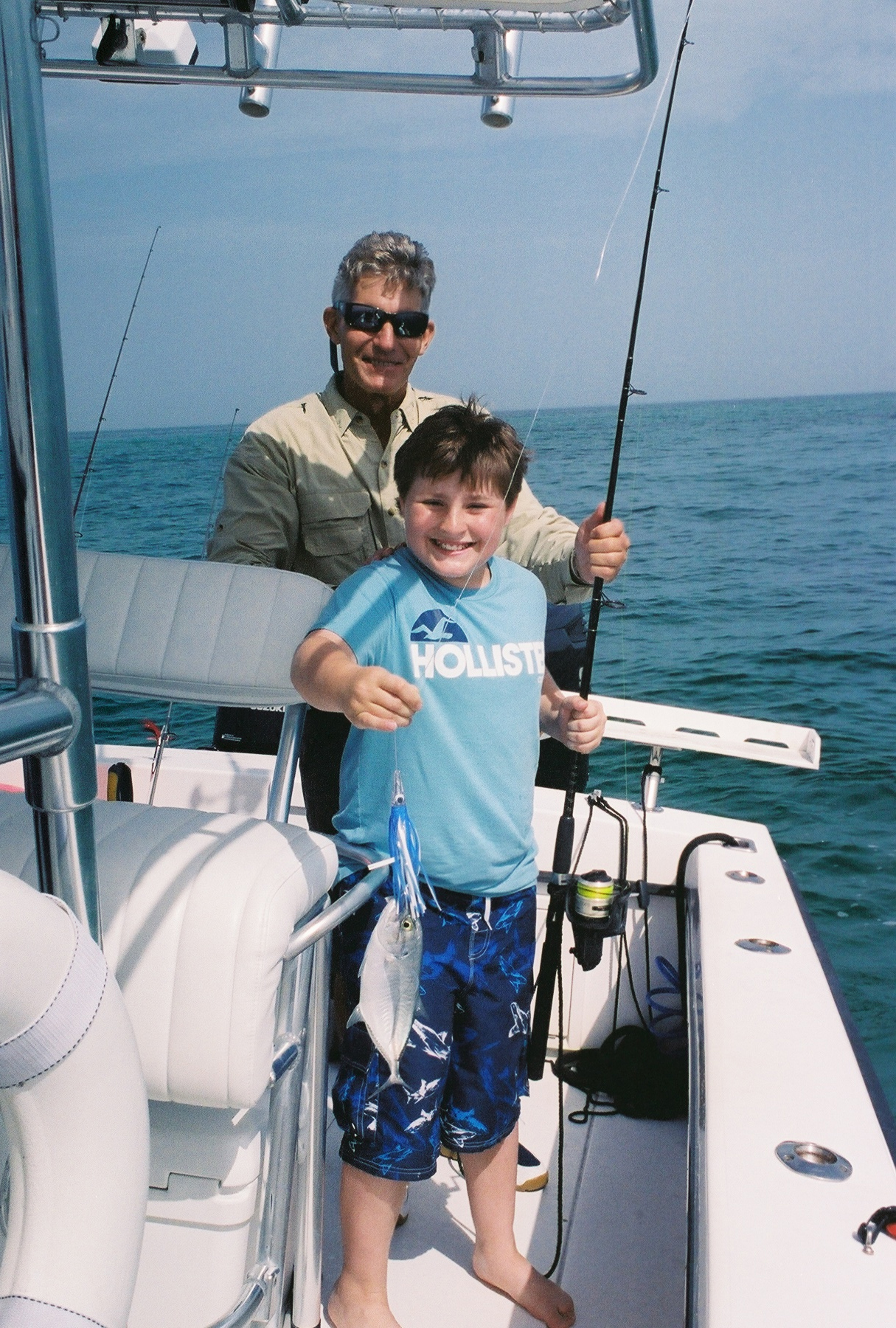 Several Dolphins escort the boat as we glide through the crystal clear water. Dolphins delight in both leading the boat and also 'surfing' in the wake of the boat even
jumping out of the water over the boat wakes while we are 'underway'. Middle picture taken of a father and son snorkeling on 'Triumph Reef'. While the water depth looks
very shallow since it is so clear and clean, and they over a massive live coral reef, the water depth drops to over 20 feet deep directly in front of that coral formation.

Go Site-seeing, swimming, fishing, snorkeling, or walk on a secluded sandbar. Do what you want to do
and see what you want to see. We custom design your time on the water

with you

and

for you

.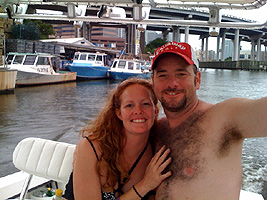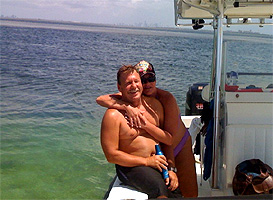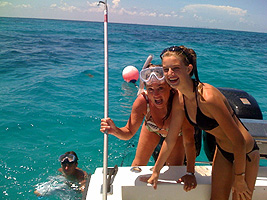 Don't cram your family on a over-crowded boat doing and seeing things you don't care about!

Spend a few hours on the waters of Key Biscayne and you won't stop talking about it all year!


Rent your own vessel or charter a boat with a Captain/Guide for a few hours, half a day, or for a full day.

Our expert captains/guides are uniquely qualified to set up the boats
to specifically cater to what YOU want to do.

You will enjoy the most popular charters which are 3-4 hour excursions around Key Biscayne.
See the Cape Florida Lighthouse, (from the water) tour, swim, snorkel, or fish at Fowey Rocks Lighthouse then
perhaps lunch at a local sandbar, no name harbor, Soldier's Key, the Ragged Keys or lunch on the island of Boca Chita.
You can travel through the "Stiltsville" (which are party houses built on the water), stop at a local sandbar for swimming/floating/eating
lunch/finding shells and do all of this within the 4 hour charter time frame without feeling rushed at all. This is your trip, your time on the water
and we move at your pace so that you are certain to enjoy every minute. When reserving a time and a day, we will work with you and the
particular needs of your party to plan out in advance your agenda and to make certain all of the gear that you may need is on the boat ready
and waiting for you to arrive and begin enjoying. While there are people who would prefer to snorkel or scuba dive live reefs, others
want to fish or while some simply want to enjoy touring some uninhabited islands several miles south of Key Biscayne.

What would YOU like to do? Call now and allow us to help you have the perfect day on the water!
Phone 786-344-5224 or email
boats@key-biscayne.com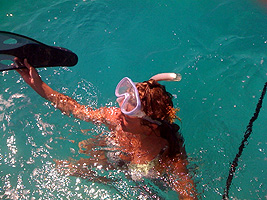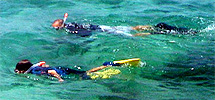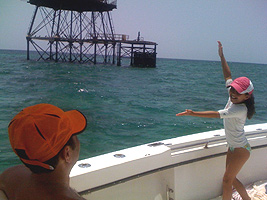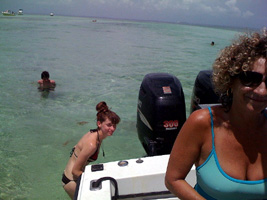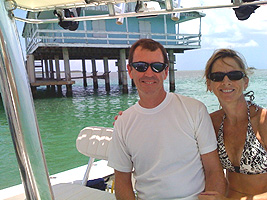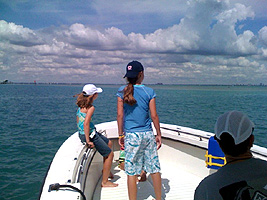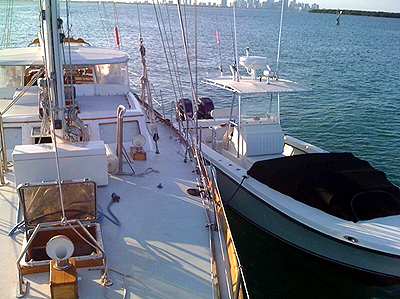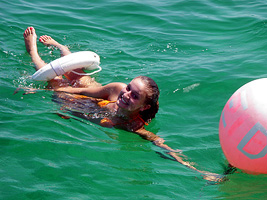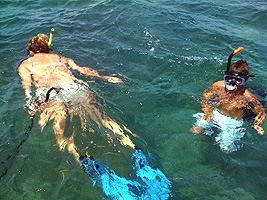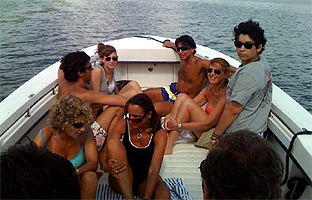 up to 12 passengers


Book a sunset cruise for a couple of hours, half a day, a full day, or reserve one of our catamaran sailboats for a week
of cruising the Bahamas in luxury. Your meals can be prepared for you by a professional chef while aboard, while you enjoy a truly personalized
and intimate first class cruising experience. A friendly and professional crew and staff will assist you with
your cruising itinerary as well as prepare and provide for all of your desired activities.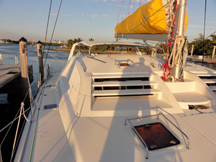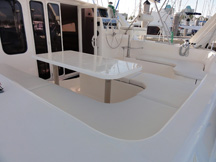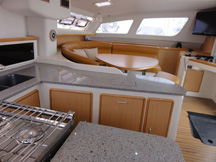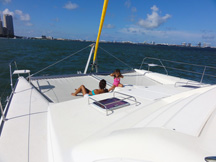 We stay busy and encourage you to email your dates as far in advance as is possible!

For questions, more information, or booking/reservations,
email now for a prompt response!

boats@key-biscayne.com
786-344-5224
Stay on the Key at
The Ritz-Carlton, Key Biscayne
KEY
BISCAYNE BOATS CHARTERS -FILM, TELEVISION, PHOTOGRAPHY LOCATION SCOUTING BOATING AND MARINE SERVICES, SERVING KEY BISCAYNE, MIAMI, MIAMI BEACH, SOUTH BEACH, COCONUT GROVE, UPPER KEYS, KEY LARGO, EXPERT LOCAL GUIDES, EXPERT LOCAL CAPTAINS - BOAT RENTALS - CHARTER VESSELS - PRIVATE BOAT CHARTERS, PRIVATE BOAT PARTIES, PRIVATE BOAT CHARTERS CORPORATE EVENTS, BOAT TOURS, BOAT SIGHTSEEING, LARGE OR SMALL GROUPS, COMMERCIAL BOAT CHARTERS, COMMERCIAL PERATING AT RICKENBACKER MARINA, VIRGINIA KEY, BAYSIDE MARINA, CRANDON MARINA KEY BISCAYNE AVAILABLE 24 HOURS EMERGENCY TRANSPORT, EMERGENCY SERVICES, RECOVERY, TRANSPORT, BOAT WATER-TAXI SERVICES AVAILABLE FOR LARGE OR SMALL GROUPS - CORPORATE TEAM BUILDING PROGRAMS AVAILABLE UPON REQUEST