1.11.6
---
News
13 PM
Category: General
Posted by: admin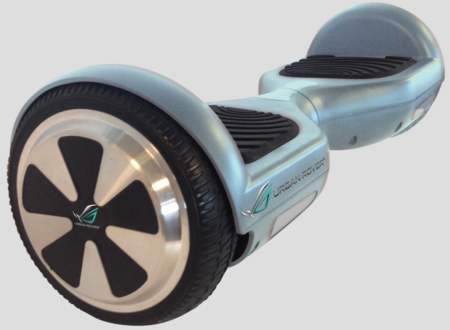 Urban Rover - The high end self balancing board.
For retail, wholesale, and distribution opportunities, please contact Eddie Dziura by emailing
eddie@key-biscayne.com
or calling 305-498-1641
10 AM
Category: General
Posted by: admin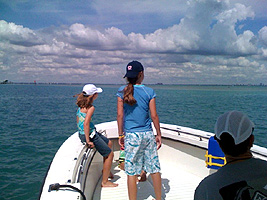 There is so much more of Key Biscayne to see and experience from the water and it is possible to rent a wonderful vessel right here on the island of Key Biscayne.  If you and your friends and family would like to tour the sandbars, the bay, or venture into the blue water for some offshore fishing in a twin engine vessel or sail aboard a luxurious catamaran sailboat, your trip is merely moments away. Simply call or send a text to 305-498-1641 for prompt, friendly, and professional assistance in putting together your personalized and private time on the water today.  email: keybsea@gmail.com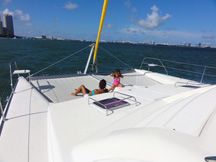 12 PM
Category: General
Posted by: admin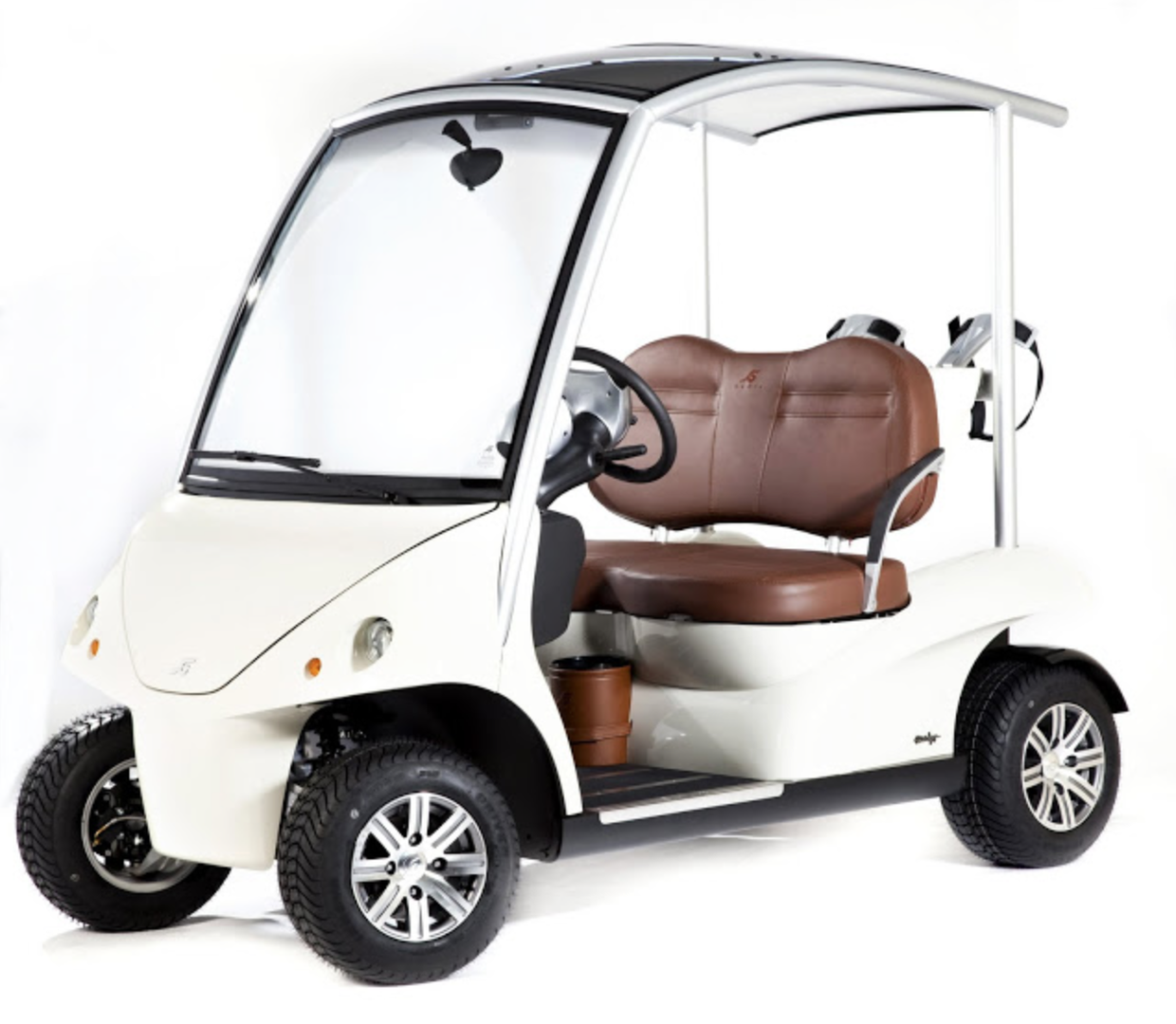 Key Biscayne Toys LLC brings the best in luxury high end golf carts to the island of Key Biscayne as a Garia distributor. The Garia is approved at more than 100 luxury communities throughout North America including the island of Key Biscayne.  Key Biscayne Toys LLC and Garia present the ultimate luxury golf car. The Garia has a very unique construction while using only the best materials that allows for complete customization to complement a vessel, home or lifestyle.

Key Biscayne Toys LLC is on the front side of this luxury golf cart movement as there is a clear trend in high-end communities allowing luxury products to be used to enhance the quality of life.

As an extremely unique luxury product, the Garia is a great match for the high-end community of Key Biscayne. With the luxury Garia golf cart, residents and visitors can complete the experience of luxury, exclusivity and unrivalled customer service which are all available right here on the island.
By far, the best way to experience the luxury Garia is to schedule a free demo with Key Biscayne Toys LLC by calling 305-934-2038 or emailing info@keybiscaynetoys.com

Bike Rentals
Mangrove Cycles on Key Biscayne


      Bike Rentals - Bike Sales - Bike Service & Repair
    260 Crandon Blvd, #6 Key Biscayne, FL 33149 • (305)361-5555
      
The friendly, personal, kind, and professional attention to detail at Mangrove Cycles is legendary.
       
Whatever your cycling needs are, whether you need a bike rental for a few hours, a day or a week, a new bicycle, or your bike requires a tune-up to bring it back into top shape, Mangrove Cycles can get you on the road in no time!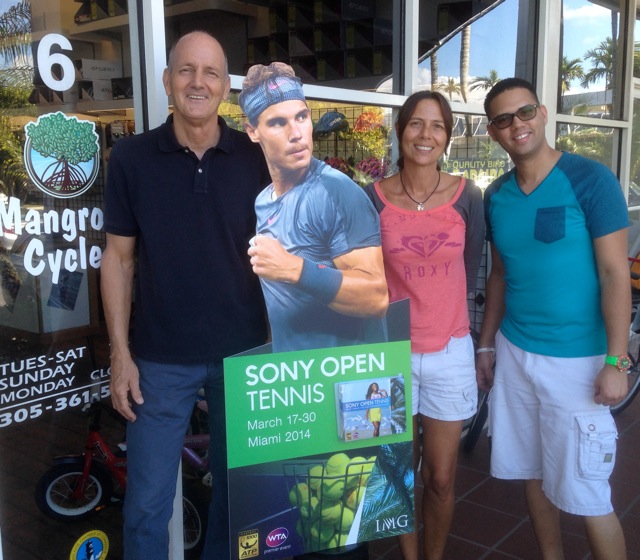 The friendly staff at Key Biscayne's Mangrove Cycles
All of the rental bikes are well maintained and serviced and kept in beautiful shape to give you a truly enjoyable and relaxing ride.  Each bike will be adjusted to best suit the height and reach of every rider so that your rental bicycle will ride and feel that it was customized for you. All of this is done in a relaxing and casual environment. You will be enjoying your ride before you have even started. Mangrove Cycles will also gladly repair any problems that you may have with your bike, fix a flat, or make any adjustments while you are touring Key Biscayne. If you have your own bike, Mangrove Cycles can make any repairs or assist you with getting the proper parts for your bike.
       
        Renting a Bicycle from Mangrove Cycles is by far the best way to see Key Biscayne.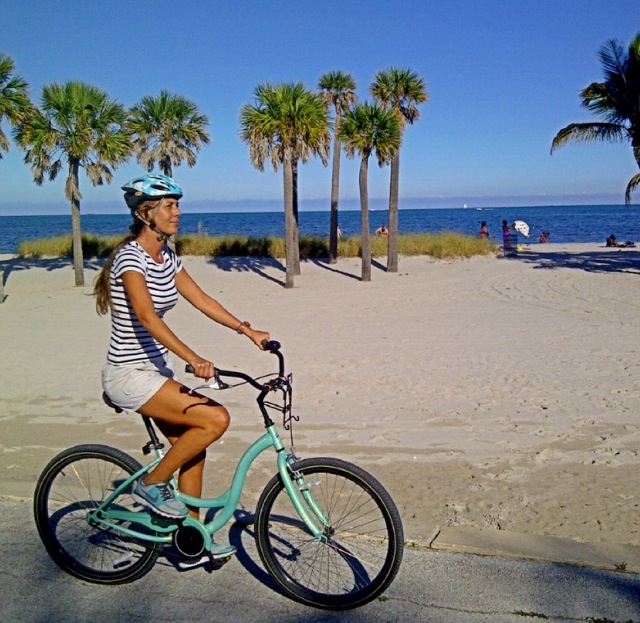 An easy 5 minute bike ride from Mangrove Cycles is this beautiful beachside bike path in Crandon Park.  Should biking past ponds and thru dense tropical foliage also be on your list of rides to enjoy, Crandon Park is also home to the bicycle friendly Crandon Gardens where one can enjoy riding through the shaded landscape.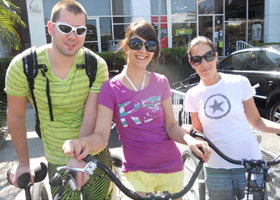 "Ahoj" (Hello) The path is wonderful. We liked the waterfront homes. The map helped us very much."
Lukas, Karina and Silvia - Bratislava. Slovakia
Key Biscayne is an island that  is best seen and experienced by bicycle as the bike paths wind through beautiful parks, the quiet gardens at Crandon Park, miles of beach boardwalks at Crandon Park Beach, and paths along the water at the southern end of the island at Cape Florida next to the Cape Florida lighthouse, along canals and harbors, and over bridges that look out onto the Atlantic Ocean on one side and Biscayne Bay on the other side.  In the very heart of the island of Key Biscayne is Mangrove Cycles, a Key Biscayne landmark that is the the shop of choice for locals and tourists alike who come in from all over the world and would not  think to take their bike business anywhere else.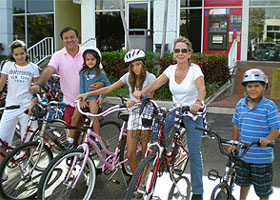 "We rented bikes for the entire family and rode the bike path  through the park along the beach. We rode a lot, we ate a lot, and we had a lot of fun!"
Eduardo - Bogota, Columbia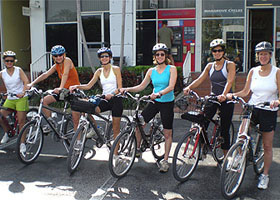 "Bill, we never thought that renting bicycles would be one of the highlights of our trip and birthday celebration, but it was! Thank you so much for your assistance in knowing where to go to get the most of our time together. Outstanding!"
   Leslie's Birthday - Philadelphia, PA  
Mangrove Cycles has been in business here on Key Biscayne since 1973, and has been literally built from the ground up by Bill Durham (affectionately known to all as 'Bicycle Bill') and if anyone knows what types of bicycles are best suited for the Key Biscayne terrain, Bicycle Bill does.  Mangrove Cycles carries a number of different styles and sizes of bikes for rent that include bikes for men, women, youth, and smaller children, child seats, child trailers, and 'tag-a-longs'. All bikes come with baskets, locks, and maps of the Key Biscayne bike paths, and Key Biscayne points of interest.
       
Bicycle Bill's passion for bikes, cycling, and his sincere  desire to be helpful and do the best possible job for each and every individual who walks into Mangrove Cycles would have to be among the top reasons that people return to  Mangrove Cycles again and again.
       
        For more information:  phone: 305-361-5555 or visit the Mangrove Cycles website at: www.mangrovecycles.com 

     Mangrove Cycles   260 Crandon Blvd, #6     Key Biscayne, FL 33149
Phone: (305) 361-5555       Fax: (305) 361-7284
          
Business Hours (EDT):
Tues-Sun: 10:00 AM - 6:00 PM
Monday: Closed