1.11.6
---
News
13 PM
Category: General
Posted by: admin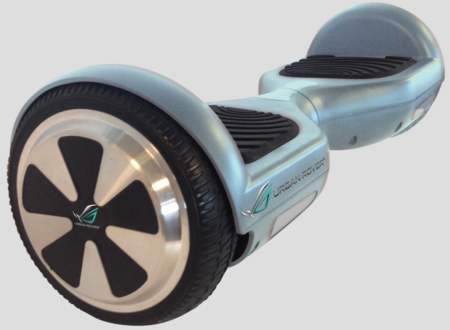 Urban Rover - The high end self balancing board.
For retail, wholesale, and distribution opportunities, please contact Eddie Dziura by emailing
eddie@key-biscayne.com
or calling 305-498-1641
10 AM
Category: General
Posted by: admin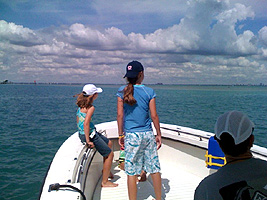 There is so much more of Key Biscayne to see and experience from the water and it is possible to rent a wonderful vessel right here on the island of Key Biscayne.  If you and your friends and family would like to tour the sandbars, the bay, or venture into the blue water for some offshore fishing in a twin engine vessel or sail aboard a luxurious catamaran sailboat, your trip is merely moments away. Simply call or send a text to 305-498-1641 for prompt, friendly, and professional assistance in putting together your personalized and private time on the water today.  email: keybsea@gmail.com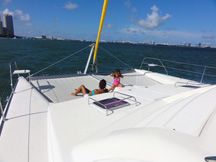 12 PM
Category: General
Posted by: admin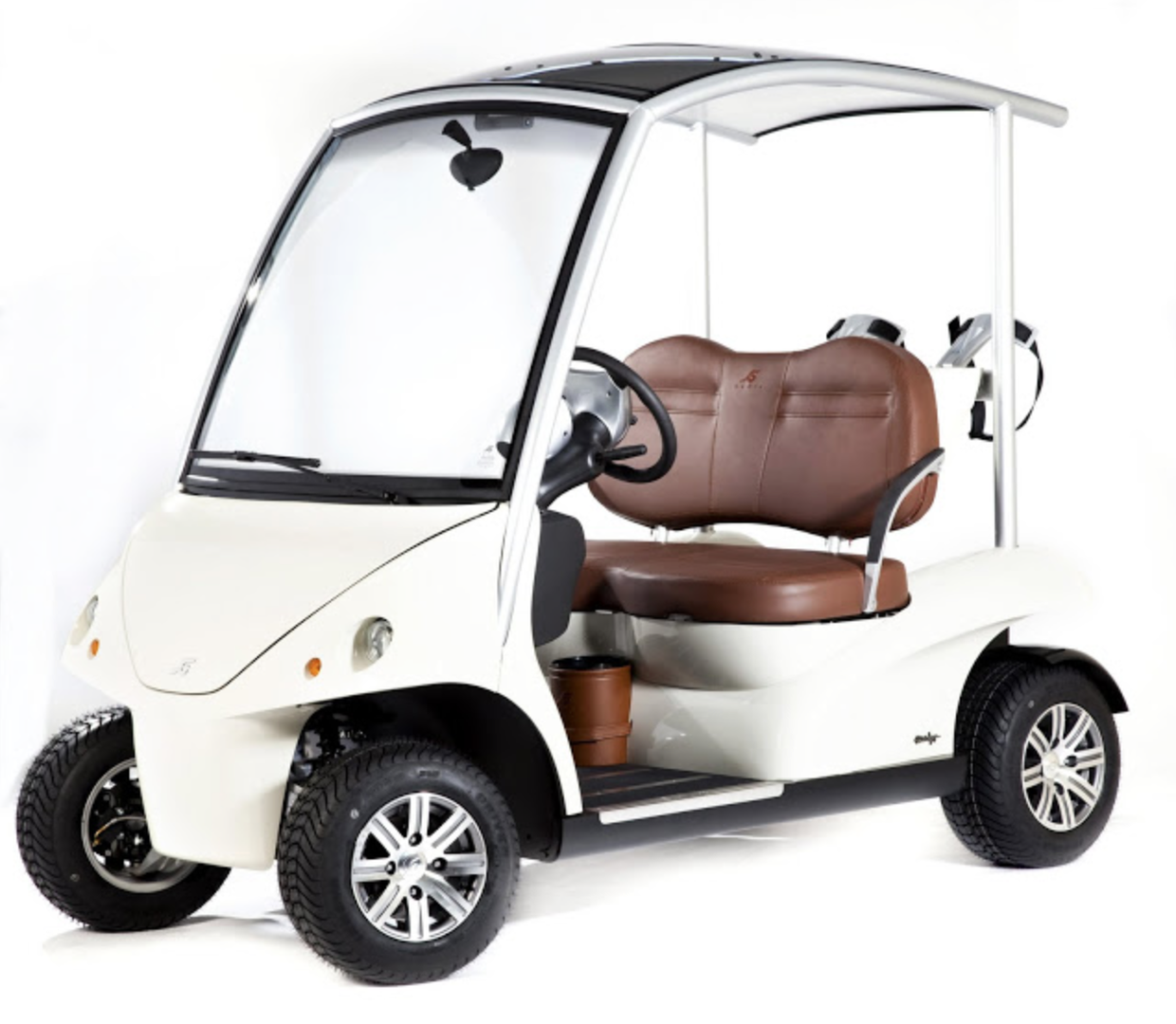 Key Biscayne Toys LLC brings the best in luxury high end golf carts to the island of Key Biscayne as a Garia distributor. The Garia is approved at more than 100 luxury communities throughout North America including the island of Key Biscayne.  Key Biscayne Toys LLC and Garia present the ultimate luxury golf car. The Garia has a very unique construction while using only the best materials that allows for complete customization to complement a vessel, home or lifestyle.

Key Biscayne Toys LLC is on the front side of this luxury golf cart movement as there is a clear trend in high-end communities allowing luxury products to be used to enhance the quality of life.

As an extremely unique luxury product, the Garia is a great match for the high-end community of Key Biscayne. With the luxury Garia golf cart, residents and visitors can complete the experience of luxury, exclusivity and unrivalled customer service which are all available right here on the island.
By far, the best way to experience the luxury Garia is to schedule a free demo with Key Biscayne Toys LLC by calling 305-934-2038 or emailing info@keybiscaynetoys.com

Real Estate on Key Biscayne
A Brief History of Real Estate on Key Biscayne, The Island Paradise
From the year of 1513 when Ponce de Leon officially discovered this world of Key Biscayne real estate, until this very moment today,  Key Biscayne has a  vivid and intriguing history of its real estate / land.  Had he found the 'fountain of youth' that he was so desperately seeking, it is hard to imagine how much more the real estate here on Key Biscayne would have cost today.  Just as a sidenote that few consider is that 'yes', Key Biscayne does have fresh drinking water on this island completely and totally surrounded by salt water. Key Biscayne real estate has been valuable from the beginning of time due to the fresh drinking water available.  A house built on Key Biscayne real estate 500 years ago, would have been a home built on an island that was self supporting.  Fresh water, great weather, and all of the lobster, red snapper, and stone crabs that you could eat.  In fact there are homes here on the island that do not get their fresh water for their kitchens, baths, and lawns from Miami-Dade Water and Sewer, but rather have a well dug in their front, back, or side yard and pull their fresh water directly out of the ground.  Think about that the next time that you pay your water bill in the middle of summer when all of your grass and plants need to be watered daily.  Again, it was only a 'sidenote' on the subject of Key Biscayne's real estate.
Pedro Fornells was granted 175 cultivable acres of Key Biscayne real estate by the Spanish government in 1805, and the land sat largely untouched until almost 20 years later when an heir of the Fornell family sold the tract of land to Mary Ann Davis, a  London born American woman, for $100.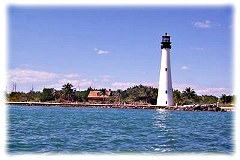 Using the lighthouse compound as a central plaza, Mary Ann and William Davis planned the first big Key Biscayne real estate deal with designing the town of Key Biscayne in 1839, offering 264 lots at $500 each. A luxury resort and health spa were proposed then but not built for more than 100 years later.
Key Biscayne, and the idea of owning real estate on Key Biscayne was opened up to development in the early 1950's which was led by the Mackle brothers who built the majority of homes during this period. These "Mackle" homes were basic "beach" homes of approximately1,200 square feet with three bedrooms, one bathroom and a small  screened-in porch.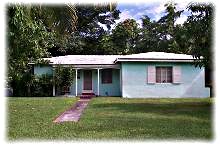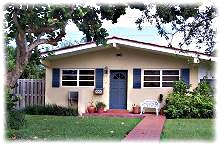 These original "Mackles"  started the boom of Key Biscayne real estate on Key Biscayne and were primarily sold to retirees and young families headed by World WarII veterans who purchased their homes with GI Bill financing.  At this time, Key Biscayne offered home  buyers some of the least expensive  homes in the Miami area - after all, who would want to really live permanently out on a mosquito infested island with a drawbridge to the mainland?  Not to mention the fact that Key Biscayne lies a mere three feet above sea level and there was no such thing as flood insurance until 1968 when  Congress created the National Flood Insurance Program.
During the early 1960's Key Biscayne saw moderate growth but still remained a quiet 'backwoods' community just minutes from Miami. As the original families grew, so did the basic  "Mackle" home with an additional bedroom, bathroom or carport. The 1960's also saw larger homes being built in the Holiday Colony, Mashta Island,  and Harbor Drive sections of Key Biscayne  (typically where the larger singles  lots are located).  Key Biscayne Real Estate had a few real estate brokers on the Key back in those days and they could not help but to make money off of the real estate on Key Biscayne.  Those brokerages went by the names of Clark Real Estate (which was located on the side of a gas station) Don Berg's Cape Florida Real Estate (located behind his English Pub), Keyes, and Camorata / Lindstrom Realty located in the shop next to where Sir Pizza is today.
The island of Key Biscayne and the nature and value of Key Biscayne real estate changed forever  with the election of Richard Nixon as President of the United States in  November 1968. President Nixon made the island his "Winter White House" and drew international attention to Key Biscayne. As a result of this attention, development on the island began in earnest  and resulted in waterfront condominiums  and communities such as Key Colony, Casa del Mar, The Commodore Club and  The Towers of Key Biscayne as well as smaller condominium and apartment  buildings rising on Galen and Sunrise  Drives. This phase of development  carried on through the late 1970's.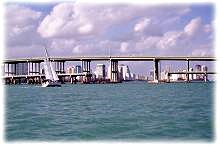 The 1980's saw the replacement of the drawbridge with a new high bridge on the causeway from Miami and  with that came a new appreciation of Key Biscayne real estate in the local area.. If Key Biscayne's real estate was not valuable before the new bridge, it certainly was now.  Nobody had to worry about getting stuck behind the drawbridge for hours at a time when it got stuck upright.   Larger homes were being built on the small "Mackle" home lots. The original "Mackle" home lots were approximately 7,500 square feet and building a larger home  required adding a second or, in some cases,a third floor.  Today,  we are witnessing the virtual extinction of  the original "Mackle" home as they are razed to make way for larger homes of approximately double and triple size.  Key Biscayne real estate continues to morph even to this day.
These larger homes were initially seen as being too big for the neighborhood and were a factor in the initiative to incorporate Key Biscayne so as to have its own government. 
The 1990's brought us the  formation of the "Village of Key  Biscayne" in 1991, the devastation  of Hurricane Andrew in 1992 and  the development of the last two remaining large parcels of land on the  island. The condominium communities of The  Ocean Club (on the old Key Biscayne Hotel  land) and The  Grand Bay (on the old Sheraton Royal Biscayne Hotel land) have brought  a new level of luxury to the island.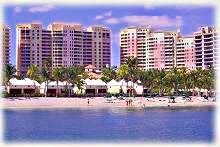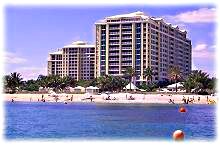 The development of these  properties has brought an even greater appreciation of the island paradise  of Key Biscayne as the island is enjoying tremendous growth in real estate  sales. We have seen properties on Key Biscayne increase exponentially in  value in recent years.
The year 2001 brought us The Ritz-Carlton Resort & Spa on Key Biscayne - the first luxury resort built in South Florida in over thirty years. This magnificent facility draws clientele from all over the world and brings continued appreciation of the island paradise of Key Biscayne.
2012 brought us the beginning of the development the most prestigious exclusive development on Key Biscayne to date.  Oceana.  With the Ritz Carlton of Key Biscayne as a neighbor on the Atlantic Ocean and having the ONLY 5 star , 5 Diamond rating of all of the Hotels in Miami and Miami Beach, Oceana has their work ahead of them but as this development continues to take shape before our very eyes, all can certainly see that the Oceana will not disappoint as an outstanding and prestigious address on the island that defines prestigious addresses.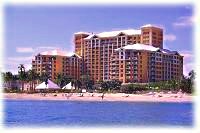 As we enter our seventh decade of the development of Key Biscayne, we see a vibrant and growing, world renowned community on the gateway to Central and South America. The brief history of Key Biscayne real estate promises  a bright future and continued strong growth in the real estate of this true island paradise.
With the infrastructure of the City of Miami and surrounding neighborhoods going through an entire re-birth, every day is exciting.  To live in the epicenter of the crown jewel of real estate doesn't really ever 'sink in' and when we all wake up in the morning, the Atlantic Ocean is still lapping the warm sand and the sun is still shining.  Another day in Paradise with the dream of owning real estate on Key Biscayne either in the front or in the back of everyone's mind.  The value of Key Biscayne real estate knows only one direction and if you need further explanation, Key Biscayne real estate has continued to increase in value since the first homes were built on Key Biscayne.
See Key Biscayne from the  water with a private boat tour. Click here or Call  305-498-1641